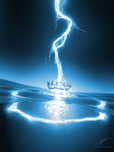 Fire Safety &
Security
Mechanical
Electical
Plumbing Health
Engineering
Under
Environmental
Engineering
Fire And Safety Training
UKA Consulting and Engineers Pvt. Ltd. is an Independent firm of Design Consultants and Technical Specialists.
The company was started by Mr. Unnikrishnan in the year 2005 with the purpose of delivering quality consultancy services to clients in the field of fire protection systems. The company has now grown to offer services in Electrical, H.V.A.C. and Public Health Engineering, Maintenance Management as well.

"We are Doing Consultancy for International Project Also."

OUR STRENGTH :

• Comprehensive Building Services Design Engineering
• All MEP Consultancy under one roof
• Use of Effective Innovations for designing
• Updated Design Standards improving and adding value to our designs
• Energy optimizing design solutions through vast experience of our Associates
• Expert Associates having vast experience in their respective fields
Unnikrishnan Valeri Associate – Mechanical, Fire Safety & Security. Unnikrishnan having a vast experience in the field of Fire safety and Security systems for building industry and in Industrial projects as well. Because of his passion for excellence, he can provide a solid foundation to build the best of the systems. Having been working as a faculty at Hire Architectural College at Bandra, Mumbai; keeps himself updated with all the latest standards and norms being practiced in the industry which helps us to give the optimum design solution options to the clients.