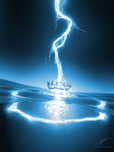 Fire Safety &
Security

Mechanical

Electical

Plumbing Health
Engineering

Under
Environmental
Engineering
Fire And Safety Training

INNOVATION IN DESIGNING SYSTEMS
To add value to our design we use software's recognized the world over abiding the norms practiced in the building industry like TAC, NFPA, NBC, FM, ASHRAE, ISHRAE as well as standards like ARI, Eurovent and IS. The results achieved by these in optimizing the designs such as Heat Load (Gain/Loss), Duct Sizing, Cable Sizing, Fan & Pump Sizing etc. and thereby achieve reduction in capital investment and maintenance cost, faster design methods and output quality improvements. Our stage wise approach to individual project
Briefing Stage:
Through a briefing session with the Client / Architects the project is understood in detail in terms of location, type of project, ambience conditions, environmental factor etc. Incase of existing building, detailed survey is carried out which helps in planning and phasing the project considering the priority areas.
Concept Stage:
During concept stage, various systems to suit the projects are studied and compared to produce a Design Basis Report in accordance with the brief and client's requirements.
Design Proposal Stage:
On approval of Design Basis Report, considering the required input from the Architects / Clients, final design calculations, schematic drawings, layouts, technical specifications and schedules are developed for a formal presentation.
Tender Stage:
Tender documents consisting of Tender drawings, Technical Specifications, Bill of Quantity and list of Approved make of equipments / materials are prepared considering the technical compliance; cost estimate, quality assurance in consent with the Architects / Clients. Tenders are issued to various contractors either rep-qualified by the clients / architects / consultants or based on publications in the media.
A pre-tender meeting is conducted to clarify technical queries raised by the tenderers if any. If required, a site joint visit is advised and scheduled.
Tender opening Stage:
Tenders submitted by various tenderers are studied technically in their presence and advised accordingly so as to be at par with each others. Similarly the price bid is also compared by the client's engineer / representative (taking help from UKA if required) to award the project to the respective tenderer.


Kick-off meeting:
To start the project execution, a kick-off meeting is held at site along with the Architects, Clients and the contractor to inspect the design with respect to the site conditions and quality during the installation. A inspection report formally shall be issued to start the execution of the respective scope of work for the contractor.


Approval of Technical Data Sheets and Working Shop Drawings:
Technical Data Sheets of various items as per the Bill of Quantity and the layout shop drawings as well as equipment G.A. drawings are approved in line with the technical specifications and the consultant's drawings to start the procurement and deliver the materials and equipments at site, stage wise.


Handing over of the project to the Architects / clients:
The contractor hands over the site to the clients based on approval of "As Built Drawings" prepared by the contractor incorporating modification carried out apart from the design documents. The "As Built" drawings shall be approved by the consultants.

Guidelines used for designing:
To enhance and achieve the highest standard of service design, the following standards are used while designing the project.

• National Building Code of India (NBC)
• Chartered Institute of Building Services (CIBSE)
• Building Services Research and Information (BSRIA),
Associated Technical Guides
• British and European Standards (BS / EN)
• ASHRAE & ISHRAE Standards for Designs
• Institute of Electrical Engineers Wing Regulations (IEE)
• Loss Prevention Council Sprinkler Regulations (LPC)
• Report and Regulations enforced by the local Chief Fire Officer.
• Rules and Regulation enforced by the local Authority.
• Other relevant Indian Standards (IS)
• Compliance to M.O.E.F. Report